Choose a real estate agent who is
Experienced, Honest, Knowledgeable, Transparent, Skilled, Personal
Get a free market appraisal and find out the value of your property.
What Customers Say About Us
Don't take our word for it, listen to our customers' voice. They talk from their heart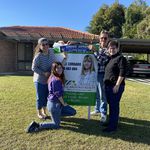 If you are looking for an honest and reliable Real Estate Agent, Narelle is on top of our list. From the start of purchasing our new property till the end. Her knowledge and attention to detail was great and we felt supported. The whole transactio...
Nilly and Lyell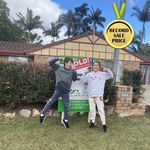 Narelle put a lot of effort into selling our house and achieving a fantastic result. She has a great stylist that will provide you with helpful tips in styling to maximize interest. Thanks Narelle for helping us sell our house quickly, and for...
Chris and Alisha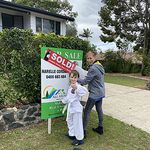 Thank you for your amazing job you done selling our investment house. Prior to putting it on the market you supplied us with honest feedback to ensure we achieved the best price, and then a support team to complete required jobs. Prior to the h...
David and Wendy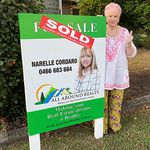 Recommended I have no hesitation in recommending Narelle.to say She went above and beyond to achieve what was needed for a successful outcome,A lovely person,her tips and advice were invaluable....followed the process every step of the way.and he...
Betty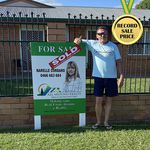 I met Narelle while looking at an open house Narelle was selling, I spoke to her about coming and looking at my house. Narelle set up a time came around and we discussed what I would like to happen and the price I would like to get. Narelle ex...
Ian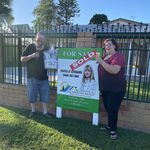 This was the first time I purchased a new house and Narelle made it very easy and was very helpful with any questions I had. Narelle went above and beyond with assistance making it a very enjoyable and hassle free transaction
Andrew
What's included in an appraisal
Price Estimate
Our professional opinion of the marketability and the likely selling range of your property
Similar Recent Sales
Compare your property to others like it that have recently sold
Marketing Plan
A personalized plan and advice on how to market your property to reach buyers and achieve maximum sale price
WE KNOW THE AREA:
All Around Realty Agents have lived and worked in the Moreton Bay and Sunshine Coast Regions for over 30 years and our understanding of the Real Estate Market is second-to-none. This knowledge helps us articulate the benefits of living in each suburb and discuss upcoming growth in the area. We are confident that no other agency will beat our service whether it is a small unit through to executive properties all our clients receive the same high standard of service.
SUPERIOR MARKETING PACKAGE:
We offer a Premium marketing package for each property which far outweighs our competition at no additional cost. These packages include, excellent professional photography and brochures, media and digital advertising and a vast database broadcasting are all examples of our strategies. We are always in touch with current market trends and have access to the most up-to-date information on sales. Our clients benefit because we've got our fingers on the pulse every time.
OUTSTANDING SALES RESULTS:
Part of our package also includes making sure your property looks it's best for potential buyers!! Our experienced consultants will work with you to identify small yet important touches that will make your property stand out from the rest. We sit down together and plan your property presentation, all designed to increase the sales price in the current market.
RECORD PRICES:
At All Around Realty we never value a property prior to viewing the property and then completing in-depth research of the current market. This ensures that any renovations you have completed on the property have been considered when providing you with price advice. This is why we have been able to achieve Record Sale Prices on numerous occasions.
OBTAINING A PROPERTY PRICE VALUATION IS EASIER THAN YOU THINK:
A price valuation of your property need only take 20 min of your time. Just give us a call to arrange an appointment and we will meet you at your home and complete a quick tour, taking into account all your properties attributes that make it stand out from the rest. We then go away and complete our research and come back to you to discuss the outcome. All of this is for FREE with no obligation.
Complete our online Free Appraisal request or Call us today your property could be worth more than you think!!!!
Company Profile
Selling or buying a property is very stressful and one of the most significant decisions you will make in your life. It is our mission to make your experience stress free, well informed and memorable. Making your Real Estate Dreams a Reality! With a philosophy of integrity, honesty and outstanding service along with a process that delivers outstanding results for our clients.
As proven performers, with many years' experience in Sales, Property Management and Small Business which has culminated in winning many National and International Awards for excellence. All Around Realty agents are well established Real Estate Professionals and their reputation as skilled negotiators is easily recognised through their many record-breaking sales results and commitment to exceeding our client's expectations.
All Around Realty agents are highly personable, organized and efficient, which guarantees our clients always have a friendly, caring supportive people to turn to, making your experience as hassle free as possible.
Each agent is a local, long term resident in the Moreton Bay and Sunshine Coast Regions, their insider knowledge and intimate understanding of the local market provides us with the ability to assist each client achieve a top price for their property and create marketing strategies that stand out from the rest.
How much is your property worth?
Fill in the form and we will contact you with information about current market trends and conditions, local property values, the appropriate method of sale for your property, results-oriented advertising strategies, and a detailed timeline of the selling process.